Welcome to Gurumin Wiki
The wiki about the action-adventure game from Nihon Falcom that
anyone can edit
.
Gurumin: A Monstrous Adventure, known as just Gurumin (ぐるみん) in Japan, is an action-adventure game developed by Nihon Falcom released for PC on December 25, 2004 in Japan. The game later re-released in Japan for Sony's PlayStation Portable on June 29, 2006. The PlayStation Portable version of the game released in North America on February 13, 2007, having been localized by publisher Mastiff. The European release of the PlayStation Portable version of the game was published by 505 Games on March 23, 2007. The PC version of Gurumin has never been released outside of Japan. An original soundtrack was also released in Japan only. Currently, Gurumin is available digitally on Sony's PlayStation Store in North America, and is compatible with both the PlayStation Portable and the PlayStation Vita.
Content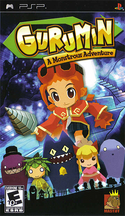 What's new on Gurumin Wiki
Jun. 19th, 2013 - New Administration

Wiki restructuring continues under new administration. Please contact User:ExodusC for any requests, comments, or concerns, as this is the only currently active administrator on the wiki. As a reminder, wiki functionality is still not guaranteed until restructuring is complete.

Jun. 9th, 2013 - Major Wiki Restructuring

Gurumin Wiki began a major restructuring. Wiki functionality cannot be guaranteed, and pages may be suddenly deleted for consolidation purposes. Additionally, some pages may appear broken.

Jul. 20th, 2009 - Gurumin Wiki Founded

Gurumin Wiki was founded by User:Lewislew.
Featured Image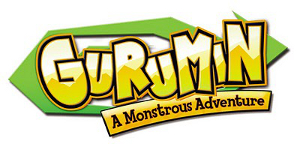 Featured Article
Tiese Town is the small mining town in which Parin lives for the duration of the game. It contains a small variety of shops and people who help Parin on her adventure.
Wiki Info
Community Portal - For discussion of the Wiki in general, as well as other information.
To-Do - A list of projects/pages on Gurumin Wiki that need work.
Helping Out
To begin writing a new article, just enter the article title in the box below.
Not sure where to start?